Freebies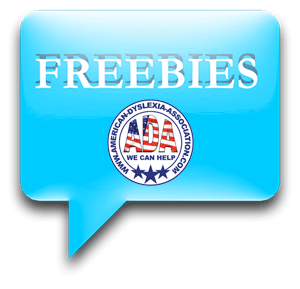 When working with dyslexic and dyscalculic children you cannot have enough worksheets. In this blog we offer you free worksheets which you can use for educational purposes, be it at school, at home or for tutoring.
These freebies are licensed under a Creative Commons Attribution-NonCommercial-NoDerivs 3.0 Unported License.
 This means: You can use and distribute the worksheets under the following conditions:
The name of the author should be mentioned.
The content cannot be changed.
The worksheets are only for non-commercial use.
You can find all the worksheets in the category "Freebies". TAKE ME TO THE WORKSHEETS!
EVEN MORE WORKSHEETS ARE TO BE FOUND HERE!