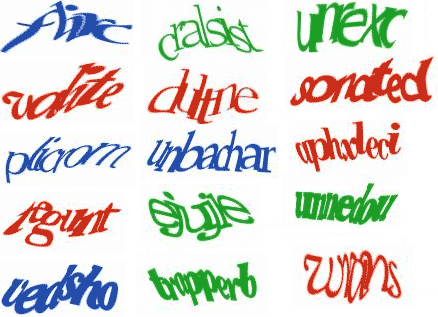 RUMOLA solves tricky authorization text filled images in web pages (CAPTCHAs)
This comes from one of your readers, Ms. Alica P.:
I have found a piece of software called "Rumola" and it fills in captchas for you. As a dyslexic person, I find captchas almost impossible to read, the wriggly, merging writing and often mottled backgrounds tie my brain in knots! Before I found "Rumola" I was relying on the audio captcha readings, which are slow, odd and confusing. Not to mention embarrassing if you are in an internet cafe!
Anyway, the software is inexpensive, exceptionally easy to use and totally reliable – it has never gotten a captcha wrong for me!
I hope other dyslexic people find this product as useful as I have!
For more information on the program visit: http://www.skipinput.com/
Category: News