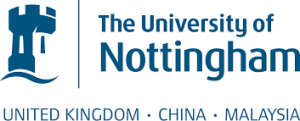 What is the study about?
The study summarises the available evidence on the forms of teaching, support and adjustment that students with dyslexia find useful for their inclusion in Higher Education.
Why did we do this study?
The number of students with disabilities and learning difficulties enrolled in Higher Education is on the rise. Universities have a duty to become inclusive environments for an increasingly diverse student population. Several researchers have conducted small scale studies on forms teaching, support and adjustment that can enhance dyslexic students' opportunities to succeed in Higher Education. However, to date, no attempt had been made to bring together all this evidence and answer the question: what does research say about how we can effectively foster dyslexic students' inclusion in Higher Education?
How did we do the study?
We did a systematic review, a type of study that allows one to retrieve, critically appraise and synthesize the available evidence on a type of intervention, teaching approach or form of support. We searched databases, journals and websites to retrieve all published research focusing on the inclusion of students with dyslexia in Higher Education. We appraised each study for quality of the evidence produced therein and then we generated a summary.
What did we find?
We identified 15 studies dealing with the inclusion of students with dyslexia in Higher Education. The majority of them consisted of qualitative interview studies in which students had been asked about their experience of inclusion at the university. The results indicate that students with dyslexia develop many study skills and coping strategies to independently overcome the difficulties and barriers that they come across in their learning journey. Help from others (including fellow students, family and friends) is often very important. Awareness of one's own strengths, weaknesses and preferred learning styles helps students to develop effective study strategies. Many of them report that becoming aware of their own dyslexia was the first important step in this direction.
For the students it was important to meet teachers that were sensitive to their learning needs and ready to provide adjustments in teaching and assessment. Some teachers' lack of dyslexia awareness had a significantly negative impact on the students' learning experience. Useful teaching approaches were those that took into account learners' differences (student-centred approach) and sought their active contribution (interactive teaching approach). The provision of study materials in multiple formats enhanced course accessibility. Teaching modalities that partly or totally relied on Information and Communication Technologies helped the students to gain control over their learning process. For instance, electronic learning environments allowed students to access contents at their own pace, hence reducing the gap with non-dyslexic students. Finally, there is some evidence that Universal Design for Learning can be used to simultaneously accommodate the needs of students with diverse needs (including those with and without dyslexia) and thus foster learning environments that are inclusive for all.
The full report can be downloaded at: http://onlinelibrary.wiley.com/doi/10.1002/dys.1484/abstract
Dr. Marco Pino
Research fellow
Sue Ryder Care Centre for the Study of Supportive, Palliative and End of Life Care
School of Health Sciences
The University of Nottingham
Room B58, Queen's Medical Centre
Nottingham NG7 2UH
t: +44 (0)115 8230494
w: http://www.nottingham.ac.uk/healthsciences/people/marco.pino
https://www.researchgate.net/profile/Marco_Pino

Follow us:
facebook.com/UoNHealthSciences
twitter.com/UoN_SHS
youtube.com/nottmuniversity