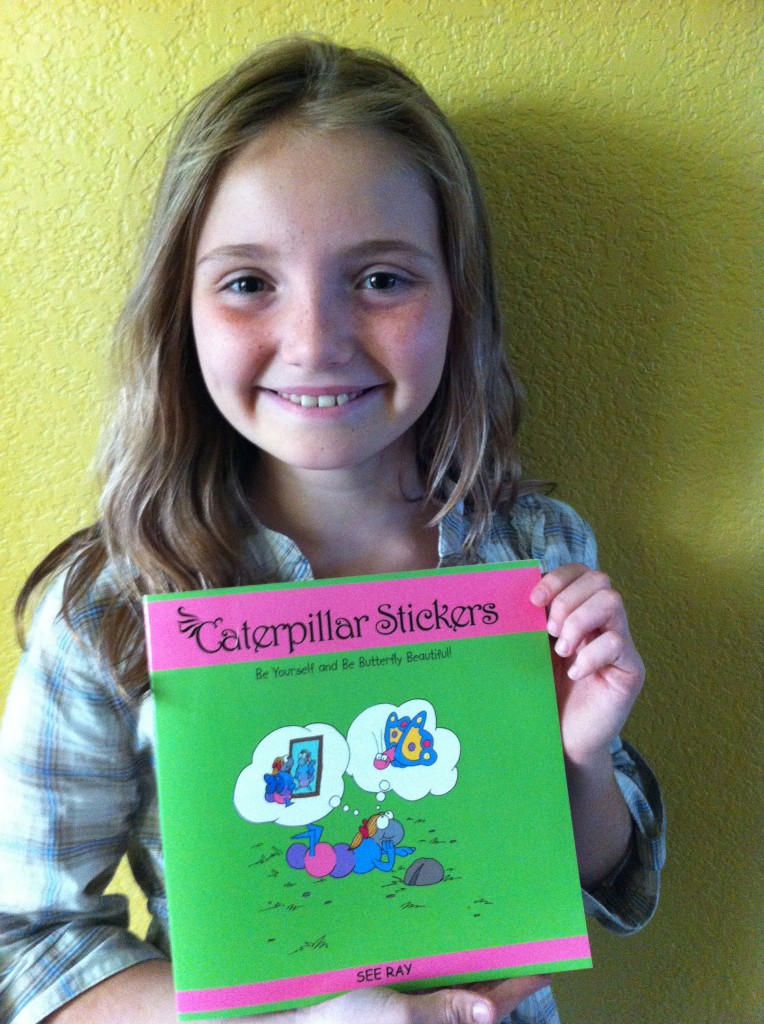 Win a signed copy of "Caterpillar Stickers" by See Ray!
We would like to thank children's book author See Ray for providing us with 3 signed copies of her new book "Caterpillar Stickers" to give to our blog-readers.
We have previously brought to you See Ray's unique journey of becoming an author at the age of 10.
The first three readers who responded to this blog article with email have received their signed copy for free in the mail: [email protected]
Winners:
Salinda D. from Hickory Creek, TX
Sandra L. from Bay City, MI
Robin P. from Nokomis, FL
Category: News