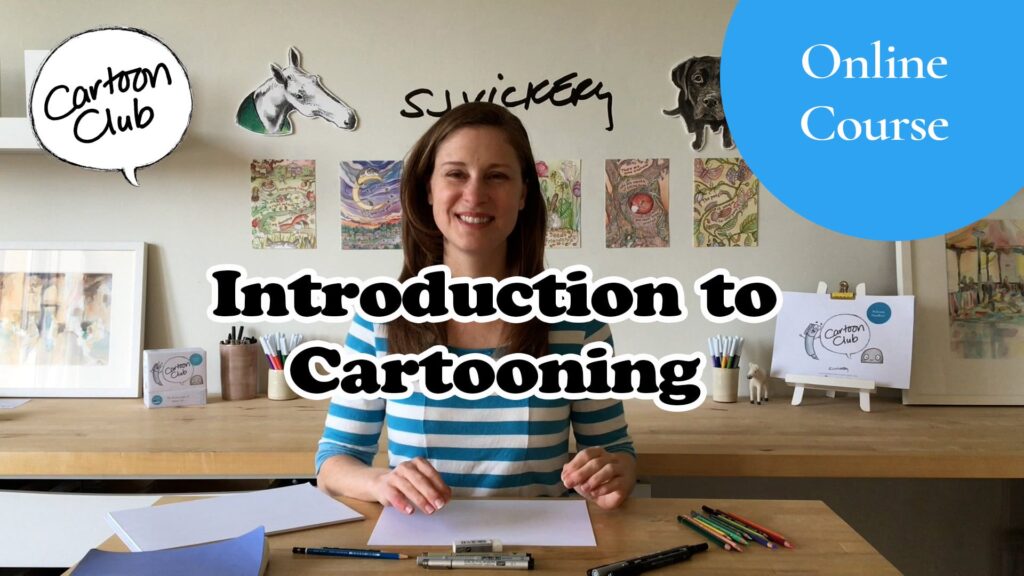 Does your child love to doodle and draw? Do they learn best through pictures? Here's a surprising way to nurture their creative skills and build their confidence – it's called cartooning!
Meet artist, Sarah Jane Vickery. She's taken the skills she learned during her own struggles with dyslexia, to develop Cartoon Club – a program that helps kids build confidence through the ageless art of cartooning.
Cartoon Club started out as an after-school activity in local schools but quickly grew in popularity with the children to become a program of weekly online art classes as well as a Cartoon Club Game and Online Course.
Sarah believes that a creative mindset is not just about thinking outside of the box and inventing new things, it's also key to expressing thoughts, processing ideas and telling your own story. These are the tools that children develop by cartooning. By fostering the skills of creative thinking, children build confidence to adapt and change, not just when they are drawing, but in everyday life too.
In order to reach more children, Sarah has developed the Introduction to Cartooning Online Course. Based on her Cartoon Club class, it's more than just a step-by-step instruction on how to draw. Sarah explains how she approaches each drawing, how she plays with ideas to design interesting characters, and the types of questions she asks herself when she get stuck or her picture isn't working out how she wants. Her goal is to give children the skills to be creative with their drawings and have the confidence to solve challenges when they're working on their own.
Cartooning has the connotation of being light-hearted or even silly, but it's that very freedom to think outside of the box that Sarah says enables students to free their imagination and come up with new ideas they never thought possible. It's a real confidence boost for dyslexic children who are often very strong visual learners.
The Online Course has lots of creative challenges for children. In one exercise, Sarah shows children how to brainstorm to develop their ideas from a simple starting topic into a complete cartoon scene. That's another great thing about cartooning – you don't have to take so seriously that it stifles in your creativity. In fact, it is quite the opposite. Parents say that they are amazed at how imaginative their children are and what they are able to produce from the topics Sarah presents in Cartoon Club.
Sarah says that "as someone with dyslexia myself, I have always struggled to communicate in words. Drawing and cartooning have always made it so much easier. I find it's this combination of brainstorming, juxtaposing different ideas and translating that into a cartoon narrative picture, that enables me to develop and communicate my ideas so much more effectively."
If you'd like to learn more, Sarah has given us a little taste of what you'll learn in the Online Course. If you're wondering if it's right for you, you can grab your pencil and have a go at drawing along with her in the FREE Course Taster. This sample exercise is one on Capturing Expression. It's about 20 minutes long and all you need is a pencil and paper. It's a lot of fun and you're going to be surprised at what your children can produce. You can have a go too!
Online Course Description
This is an online cartooning course for anyone who loves to doodle and get creative. If you want to not only improve your drawing skills but also create your own cool characters and draw fantastic cartoon scenes, this is the course for you!
Who's the Course for?
The course is aimed at both beginners, who have not done a lot of cartooning before, as well as keen doodlers who want to develop their own style. This online cartooning course is based on my Cartoon Club for Kids (ages 8-12) and Discover Your Inner Cartoonist (adult) online art classes. So no matter your age, if you enjoy putting pen to paper, I think you'll be surprised at just how creative you can be!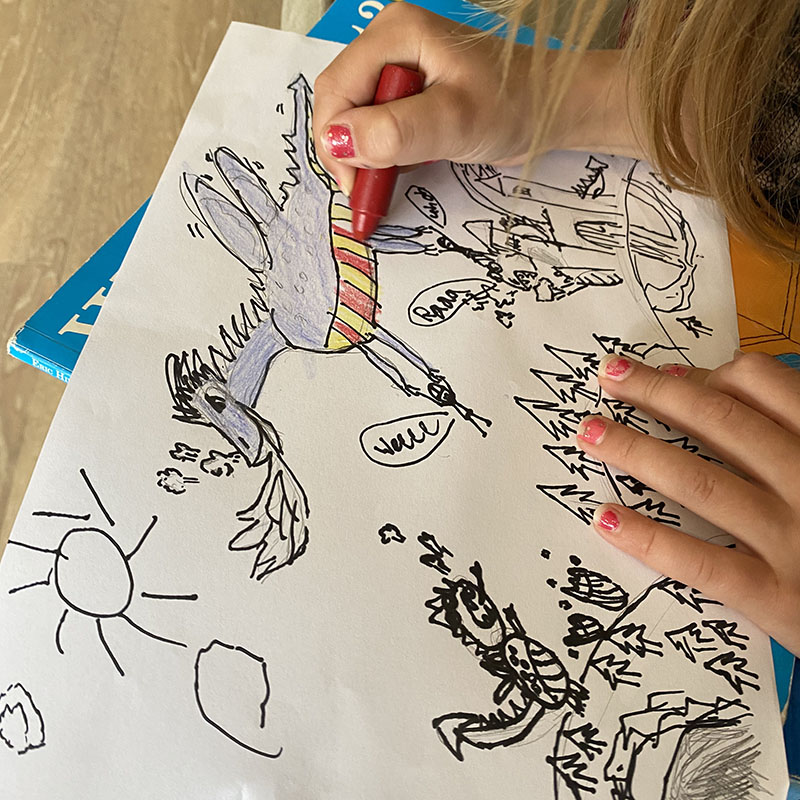 What will you learn?
The fun way to be drawing simple cartoons in no time
How to capture great expressions on faces
Show action and motion in your characters
Use lettering, bubbles and shapes to draw words
Design your own cool characters
Create a full cartoon scene on a topic
Make your characters pop with color
To learn more visit: Cartoon Club Introduction to Cartooning Online Course
Members of the American Dyslexia Association can get 10%OFF the course using discount code: cartoondyslexia10
Cartoon Club for Kids
Online classes, Online Course and Game
Sarah Jane Vickery