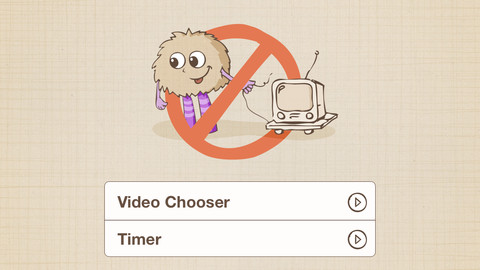 VideoMonster is the YouTube player especially for children. Your children only see videos they should see – because you've selected them. Search and select videos from YouTube in the VideoChooser and store them as playlists for your children. Access to the Video Chooser is protected by a PIN. VideoMonster comes with videos. Choose one of the prepared VideoMonster lists and add it to your selection.  Children can operate the player by themselves. It's very simple and they don't need to be able to read. The built-in timer prevents kids from watching too long. Videos can be watched without Internet access because VideoMonster stores them on the device, if you want it to. VideoMonster runs on iPad, iPad mini and iPhone. With iCloud, video lists are always up to date on all devices.
VideoMonster costs $1,99 in the AppStore.
Overview of all the apps we have presented so far.
Category: Apps/Accessories