By Maja Hmelina, SLP
For the past 15 years, in my speech therapy career I've seen and felt the burden dyslexics experience from an early age and carry into their adulthood. To successfully work with them I had to find a specific and quite creative approach for each. Invest a lot of time and energy so we could make progress. There was no magic wand. But now there is the next best thing!
It is an application that does wonders with text. It is easier for everyone to understand any text better. And helps to achieve better results with less effort, boosts confidence and independence.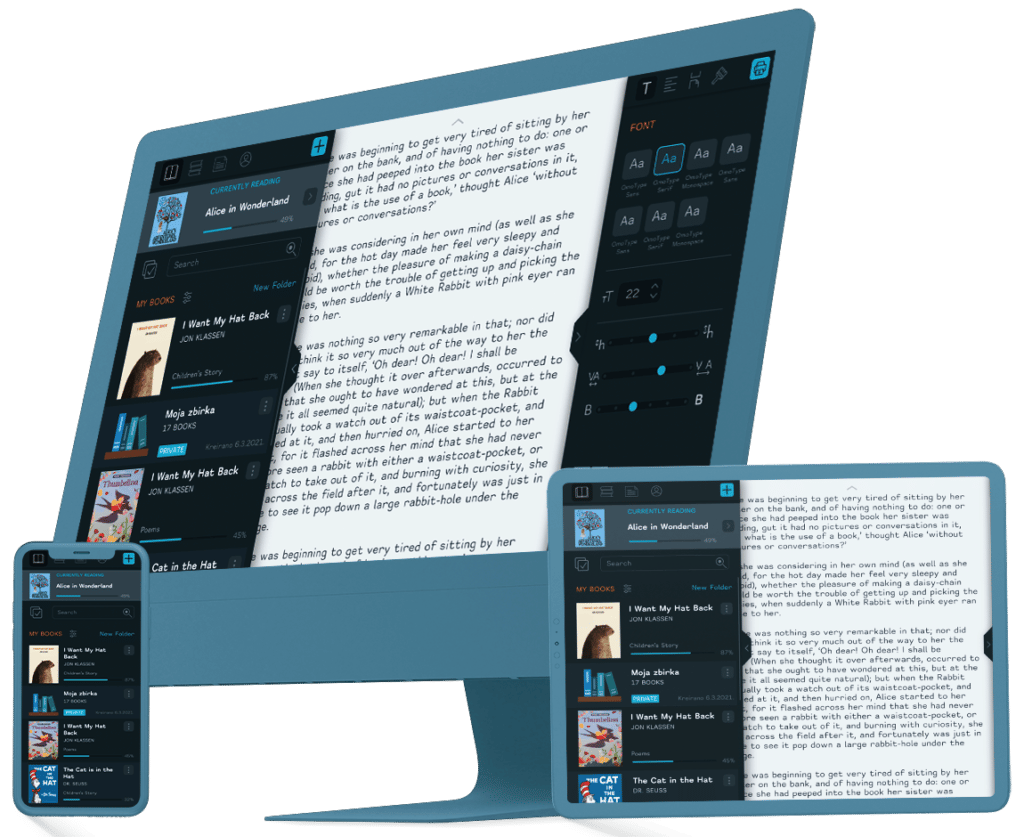 Anyone who struggles with reading won't be sorry it gave it a try. It is a huge asset to a dyslexics arsenal, especially for digitally oriented ones. Though it also provides benefits for the ones who prefer reading on paper. Lexie is great for speech therapists, teachers and reading tutors who work with kids to prepare materials for them. 
So let's dig into details and explain why.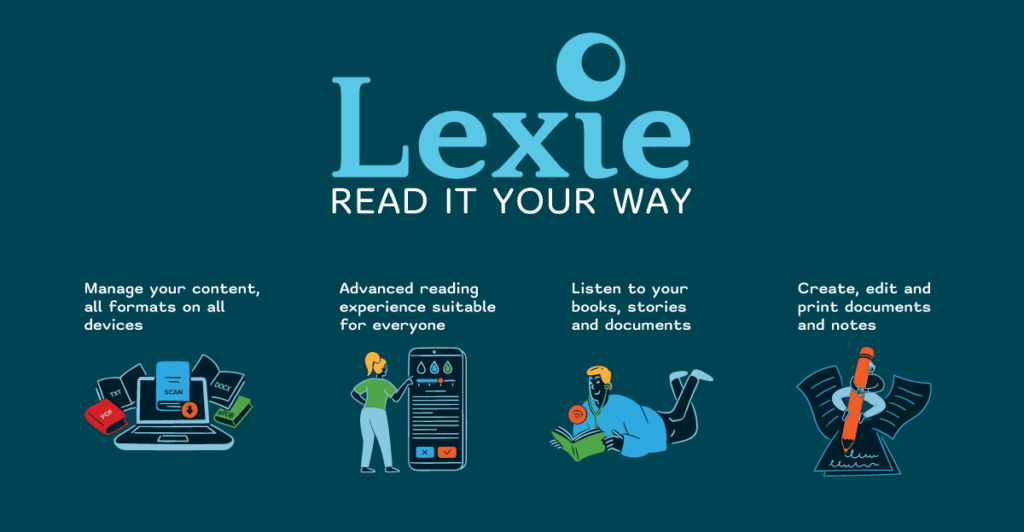 Lexie is full of speech therapy tools turned from analogue into digital environment. Also, quite a lot of additional tips & tricks provided directly from dyslexics. All wrapped into an amazing reader that enables you to power through digital books, docs, PDFs, articles, and even textbooks.
One of the features that needs not be explained in detail is Text to Speech. But this one is not made only for listening (even though you can do that as much as you like) but to improve focus and reading skills as well.
Text to Speech comes with options to turn on:
Marking words that are being spoken, and
Animated line that takes your eye along the lines of text in the reading speed
If you'd like to go a bit further you could turn off the sound and just use the tempo to practice reading as the tool guides your eye along the text.
There is another dimension that provides benefits for reading, learning or fluency practice:
One click syllabication of any text for improved reading rhythm
Marking mirroring letters
Setting line heights and background colors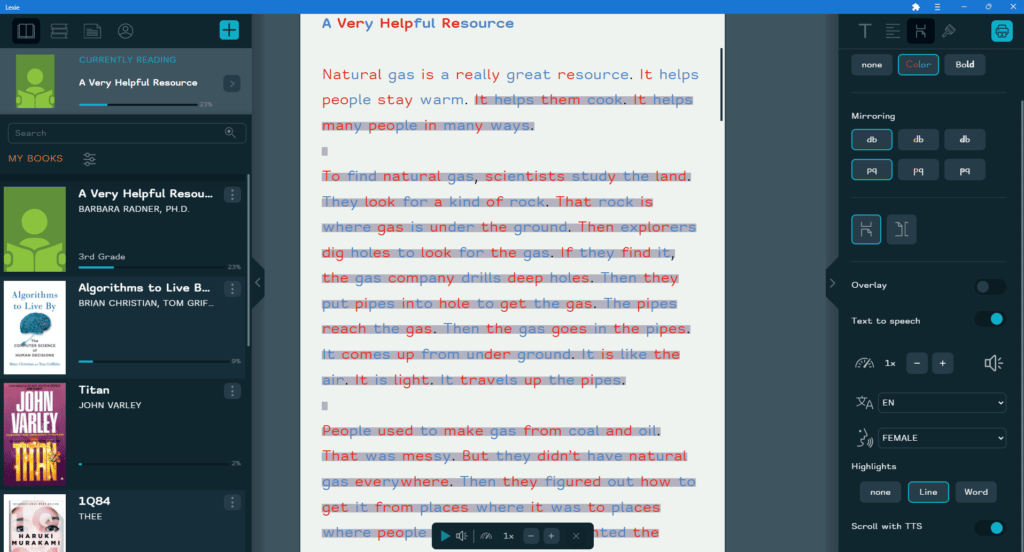 Recently, The Readability Consortium published a few papers on the effect of personalized readability through individuated typography. Results show it can boost reading speed more than 25% while maintaining comprehension. Also another study indicates that some of the gains seen in children mirror those observed in adults.
That is another layer Lexie provides for those who've experienced such benefits. The highest level of text appearance personalization thanks to the proprietary font system called OmoType. Tools created around OmoType enable tuning the text appearance to the finest detail.
Among users of Lexie you can find a writer with a bad eyesight who needs Text to Speech to be able to work. There are students who take photos of their textbooks, convert them and create lessons so they can learn easier. Mothers who print adapted school materials their children need so they can read them efficiently and reduce screen time. Teachers in SEN schools achieve better results in comprehension and fluency when students are using Lexie.
The layers of flexibility of the tools described and using a range of sources of text is what separates Lexie from other apps. That flexibility benefits everyone, especially if you have trouble reading.
Maja Hmelina, SLP
https://www.omoguru.com/lexie/
Category: Apps/Accessories, Dyslexia