Written by Justin Bennett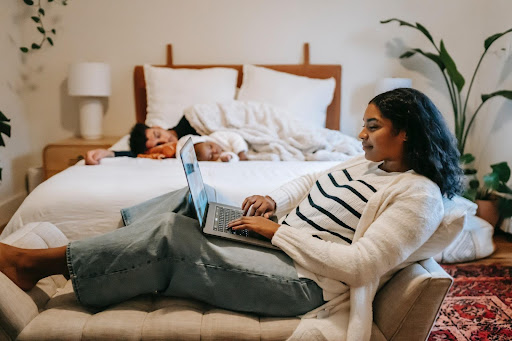 If you're a parent with dyslexia, you might find it difficult to work at a traditional 9-to-5 office job. Not only does this leave you with less time to spend with your child, your supervisors may not understand your needs, leaving you to struggle with lots of tasks. To figure out the next steps in your career, you can turn to the resources from the American Dyslexia Association. In the meantime, these tips can help you make a living as an entrepreneur!
Outline a Business Plan
No matter what kind of business model interests you, you need to begin by crafting a business plan that you can reference in the months ahead. You'll want to include detailed descriptions of your planned offerings, a preliminary marketing and sales strategy, your estimated expenses and projected income, and the materials and supplies you'll need to operate your business.
Marketing Your Company
Once you've made your products or services available for purchase, you need to start marketing your offerings in order to land your first customers. You'll want to set up a website, create social media accounts for your business, and even give people the option to sign up for email newsletter updates from your company. 
If you really want to make your company stand out, you'll need to create a logo to establish your brand! This is one of the easiest ways to ensure that you make a memorable impression on your customers. If you're launching your company on a tight budget, you might not want to spring for a graphic designer – but luckily, you don't have to! With a free online logo design tool, you can choose your favorite style and icon, and the system will give you an array of logos to choose from with the option to change the fonts and colors.
Avoid Burnout
When you have dyslexia, projects that might seem simple and straightforward to someone else can feel more stressful for you. As a business owner, it's especially important for you to maintain a manageable workload so that you don't end up getting burned out. Startup Nation recommends planning out project deliverable deadlines so that you can give yourself full days off and setting clear expectations for clients, including boundaries around when they can expect phone or email responses from you.
Find Childcare
As you adjust to working from home, you may find that on exceptionally busy days, it's too hard to balance both work and childcare. You catch yourself wishing that you had someone else around to take on certain childcare responsibilities and keep your kids occupied and entertained! You might be interested in hiring a part-time nanny to look after your children when you need to attend video meetings or run work-related errands outside of the home.
Hire Your Team
Bringing a few additional members onto your team can make life much easier for you as an entrepreneur with dyslexia, as your employees can take on tasks that cause you undue stress. To find the right staff for your business, Tycoon Story recommends proactively seeking out freelance workers – they are likely to have flexible schedules, a wide variety of skills, and the ability to adapt to unexpected situations. Freelancers are often already accustomed to working with home-based business owners.
Dealing with dyslexia in adulthood can be challenging, but you also have the agency to choose your own path in life. As a parent, you might realize that pursuing entrepreneurship and working from home suits you best! With these tips, you'll be able to thrive as a business owner with dyslexia.
Looking for resources to help you navigate your professional and personal life with dyslexia? The American Dyslexia Organization can help! Browse our blog today for articles packed with tips.
Photo via Pexels