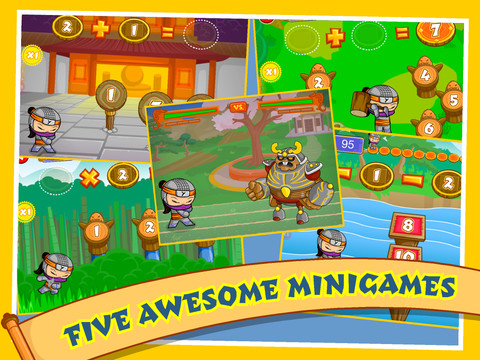 Math Heroes 1 – Basic Operations, is a challenging game that teaches kids about math and arithmetic. The game's mission is to train your Ninja Yogotar solving math problems. Kids have to solve basic operations to defeat the Ignarous Army.
Why Play this Game?
This fun and educational game help children in elementary school ages to practice arithmetic problems. Kids will have fun and enjoy unlocking amazing super powers. Math Dojo is perfect for beginners and experts in mathematics.
Features:
• 4 basic operations
• 5 mini games
• 100 amazing levels
• Cool battles and amazing powers
• Game and tutorials in English and Spanish included
The app is available for free for iphone and ipad in the app store.
Category: Apps/Accessories