By Dr. Lisa R. Hassler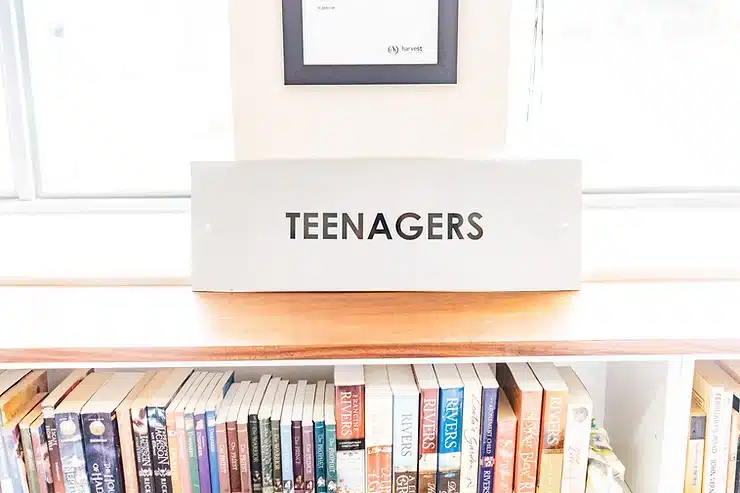 Parents hope to instill a love of reading that lasts a lifetime with their children. Reading is an essential skill that promotes cognitive, social, and emotional development, and is a crucial tool for academic and professional success. As parents, we understand this, so we stock our shelves with beautifully illustrated picture books and read to our little ones, snuggled on our laps or tucked in their beds. However, somewhere along the way, they stop consuming books as they did when they were younger, and they lose the love. As a parent and teacher, I often wonder: does the love of reading ever return?
It made me curious, so I delved a little deeper into the relationship between teens and books. In this article, you'll learn about teenage reading habits, banned books, the impact of COVID, the rise of BookTok, as well as fun tips. Consider this information to help regain your teenager's love of reading.
What does the Research Say?

The number of adolescents who read every day significantly decreases as they transition from childhood to adolescence. Studies show a consistent decline in daily reading as children grow older, with a sharp drop by age nine that does not typically recover throughout adolescence (Scholastic, 2019). The Scholastic 2013 report indicated a decline in daily reading from 48% of 6- to 8-year-olds to 24% of 15- to 17-year-olds, while the National Center for Education Statistics (NCES) revealed a decrease from 53% of 9-year-olds to 19% of 17-year-olds (2013). Additionally, NCES indicated a decrease in the proportion of tweens and teens who read for pleasure at least once a week since 1984, from 81% to 76% among 9-year-olds, 70% to 53% among 13-year-olds, and 64% to 40% among 17-year-olds (2013). Furthermore, the percentage of teenagers who say they never or hardly ever read has increased from 8% of 13-year-olds and 9% of 17-year-olds in 1984 to 22% and 27%, respectively, at present (NCES, 2013).
Parent involvement matters. Half of parents with children under 12 read with their children every day, and 60% of children aged 8 and under read every day (Common Sense Media, 2013). Additionally, Scholastic estimates that 34% of 6- to 17-year-olds read every day, and there is a strong correlation between parents who set aside daily reading time and children who frequently read (2013). Specifically, 57% of parents of frequent readers establish daily reading time, while only 16% of parents of infrequent readers do the same.
Continue reading here:
https://www.drlisarhassler.com/post/turning-the-page-how-adults-can-help-teens-rediscover-the-joy-of-reading
Category: Food for Thought, News