Dr. Lisa Richardson Hassler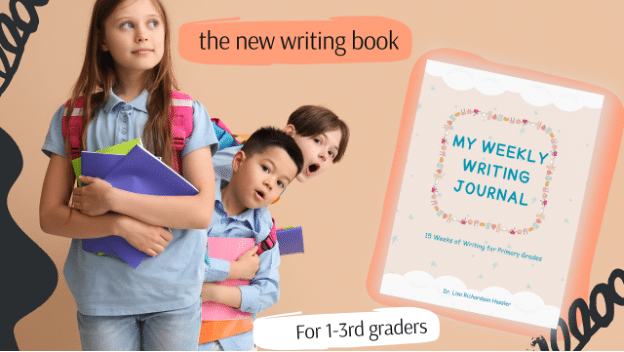 Introduction
Tired of grappling with the complexities of writing? Many students share your frustration. Fortunately, Dr. Lisa Richardson Hassler has created a solution—an all-inclusive writing tool for children called "My Weekly Writing Journal: 15 Weeks of Writing for Primary Grades." This workbook-style journal available through Amazon, is designed with the student and teacher in mind. Engaging colors and graphics add to the content intended to simplify, support, and streamline the writing process, drawing upon the structure that Dr. Hassler successfully employed with her own first through third-grade students.
The writing journey, as laid out in this journal, mirrors the way proficient writers work, encompassing prewriting, drafting, editing, rewriting, and finally, publishing. By embracing this systematic approach, students will find that writing can be broken down into manageable chunks, enabling them to focus on producing high-quality material.
This creative expedition not only equips young writers with essential skills but also empowers them to express their thoughts and nurture their creativity. Seamlessly tailored to complement any Language Arts program, this journal is a convenient addition to the curriculum, requiring just 30 minutes a day. It's the perfect companion for students in first through third grades, offering a supportive platform to embark on a rewarding writing journey.
The Weekly Writing Adventure
"My Weekly Writing Journal" takes young writers through a well-structured and engaging process that guides them through their literary exploration week by week. This comprehensive journal is equipped with the following components, each serving a unique purpose in nurturing young minds:
Images from My Weekly Writing Journal: 15 weeks of Writing for Primary Grades: Weekly Organizer Page and Get Started! Page, Week 1.
1. Weekly Organizer: At the beginning of each week, students will find a weekly organizer to plan their writing journey. This section will help them plan daily the writing process.
2. Get Started! Page: This page provides students with essential tools and tips to prepare for their writing journey. It offers guidance on clarifying topic, type of writing, choosing a thinking map, and choosing resources.
3. Graphic Organizer Page: The valuable space offers young writers the place to organize their information. It allows them to create visual representations of their thoughts and ideas, making the writing process more structured and coherent.
4. Rough Draft Pages: Two rough draft pages are included for each week's prompt. Students can use these pages to jot down their initial thoughts, ideas, and sentences as they develop their stories and compositions.
5. Editing Checklists Page: Writing is not just about creativity; it's also about learning to edit and revise. The editing checklists page helps students review their rough drafts and make improvements, focusing on spelling, grammar, punctuation, and other important elements of writing. It gives examples of editing marks and a place for notes.
6. Title Page with Illustration Space: Every great piece of writing deserves an eye-catching title and an accompanying illustration. This page allows students to showcase their creativity by adding a captivating title and a related picture.
7. Final Draft Pages: The three final draft pages give students the opportunity to present their polished work. They can neatly write out their stories, revise their illustrations, and create a clean and tidy version of their written masterpiece to share.
Fostering a Love for Writing
"My Weekly Writing Journal: 15 Weeks of Writing for Primary Grades" is more than just a tool for skill development; it's a means to instill a love for writing in young learners. The structured format and interactive templates provide a step-by-step approach, instilling confidence and nurturing creativity in each student's writing journey.
This journal invites students to explore a wide range of writing genres, from crafting imaginative stories to describing real-life experiences and even conducting simple research projects. Regardless of the topic, "My Weekly Writing Journal" offers a safe and inspiring space for young minds to express themselves and grow as writers.
A Journey of Self-Expression
As students progress through the weeks of "My Weekly Writing Journal: 15 Weeks of Writing for Primary Grades," they embark on a delightful adventure of storytelling and self-expression. Each week brings fresh opportunities to become better writers and discover the sheer joy of putting their thoughts into words.
To extend and enrich the writing process, students are encouraged to take their writing to the next level through digital storytelling. This brings their work to life and includes skills such as presentation, using technology, and design. With this journal in hand, young learners will find their voices and develop the skills they need to become confident and capable writers.
Conclusion
"My Weekly Writing Journal: 15 Weeks of Writing for Primary Grades," is more than just a writing tool; it's a gateway to creativity, self-expression, and a lifelong love for writing. Designed to cater to the unique needs of primary grade students, this journal provides a structured, engaging, and interactive platform for young writers to hone their skills and let their creativity flourish. So, gear up for an incredible journey of writing, where every week promises new opportunities to become better writers and find the joy in expressing thoughts through words. Happy writing!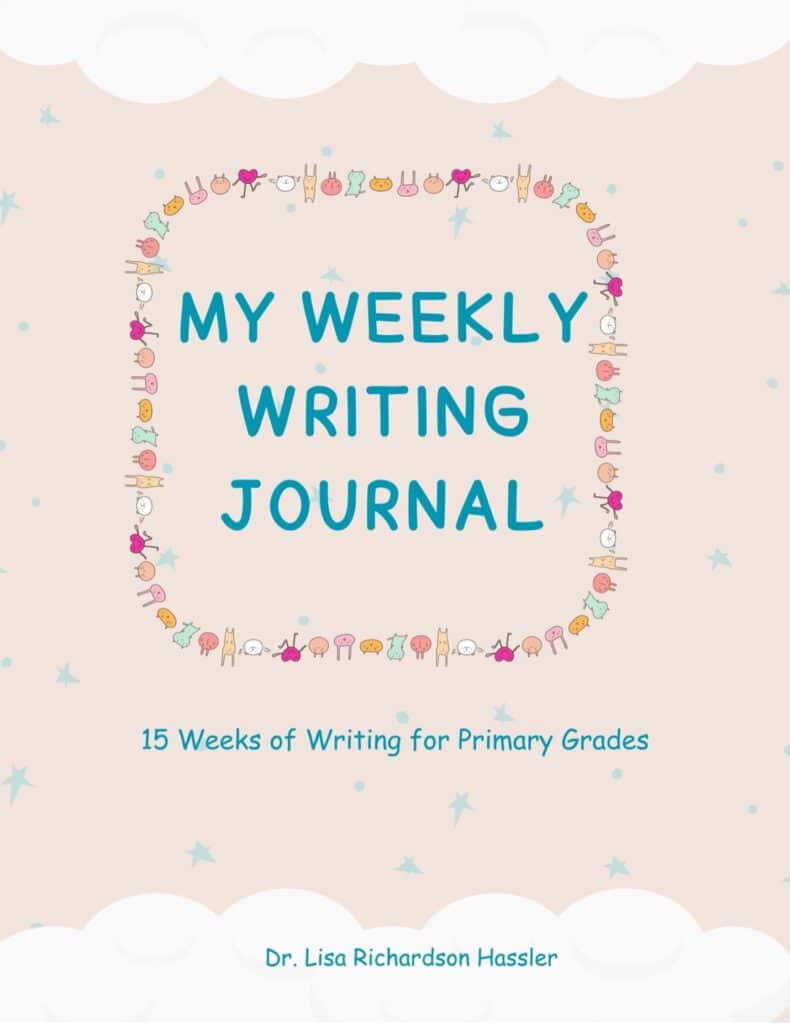 Category: Apps/Accessories, News