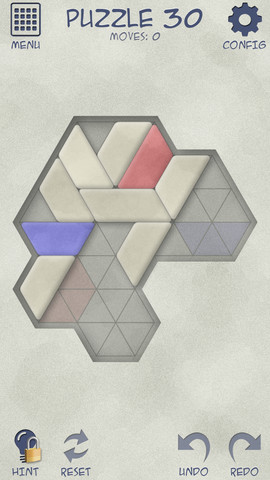 Tring breaks the mold of the traditional sliding puzzle you know and love. Ready to challenge yourself with an additional angle?
The sliding blocks now interact on a three-axis triagonal grid with the goal of getting the highlighted blocks to the designated end position. With this new axis, blocks can slide and push each other out of the way.
It is great fun to play this app. At the same time, children are training visual and spatial perception and logical thinking.
The app is available for iphone, ipod touch and ipad and is for free. It is possible to buy extra levels within the app.
More apps:
Category: Apps/Accessories