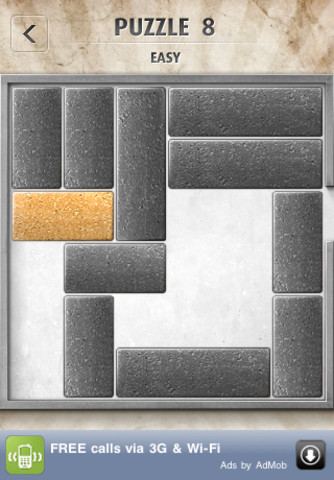 BLOCKS is a great app to train spatial perception and logical thinking. You have to slide the orange block off the board by sliding the other blocks out of its way. The horizontal blocks only move left and right, while the vertical blocks slide up and down. Solving the puzzles can be very tricky, but don't worry, the first ones are easy and will get you going quickly.
This link leads to the free version of Blocks, and only contains the easy difficulty level. You can upgrade inside the game to access the medium, hard and expert difficulty levels. The FREE version shows ads. The ads go away after upgrading to the full version.
Blocks is available in the app store.
MORE APPS:
Category: Apps/Accessories