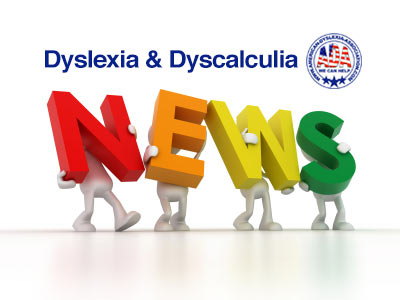 Now and then, we want to give you a survey of interesting articles gathered from the net on dyslexia and dyscalculia.
Spielberg on Dyslexia: "You are not alone."
Despite being bullied in school, Steven Spielberg didn't let dyslexia prevent him from becoming a Hollywood legend. Read his encouraging words for people with learning disabilities. READ ON
4 reasons to test your child for dyslexia, ADHD/ADD, LD
Licensed school psychologist, Dr. Jim Forgan, details the reasons to test a child for several different types of learning disabilities. Forgan emphasizes the need for parents to "trust their instincts" concerning the learning progress of their child compared to peers. READ ON
Dyslexia in the 21st century: Where are we going?
Presentation by Dr. Brock Eide, co-author of The Dyslexic Advantage, at the annual meeting of the International Dyslexia Association in Baltimore, MD.  READ ON
Busted: Five myths and truths about dyslexia
Think all dyslexics write their letter reversed? Or that they never learn to read, or have less than average intelligence? Wrong. Husband-and-wife-team Bennett and Sally Shaywitz are pediatric neurologists at Yale University who have dedicated their lives to understanding and advancing treatment for dyslexia. READ ON
Category: Dyscalculia, Dyslexia, News