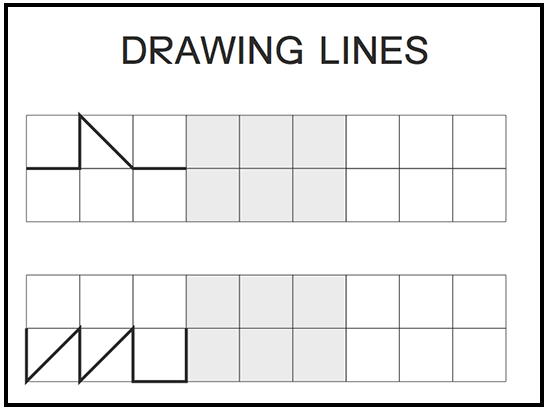 "Drawing lines" offers many possibilities to train children's skills that are important for reading, writing and arithmetics: attention, hand-eye-coordination, visual and spatial perception. The children are counting, they have to decide whether to draw up, down, to the right, to the left, etc. This may look simple, but for some children this is a real challenge.
You get 5 sheets with 4 exercises each. The children have to continue the lines in the same way. They can do this freehand or use a ruler. There are also two empty templates.
For children who have real difficulties with this kind of exercise, it might be a good idea to laminate the pages and give the children an overhead marker. This works like magic, because with an overhead marker children are no longer afraid to make mistakes. They can easily wipe them away.
Extra tip: If you have an ipad or tablet, open the file in an app that allows PDF-annotation. The children can do the exercise directly on the ipad/tablet. There is no child who refuses to do the exercise then!
Category: Freebies